Project Informtion
【Project Name】 Sugar Wharf
【 Developer 】 Menkes Developments
【 Building Type 】 Condos
【 Storeys 】 79 & 80
【 Number of Buildings】 2
【 Number of units 】 1927
【 Location 】 95 Lake Shore Blvd East, Toronto
【 Completion date】2023
Sugar Wharf Condos is a new per-construction Condo project located at 95 Lake Shore Blvd E, Toronto. The Major Intersection is Yonge and Lakeshore Blvd East. Developed by Menkes. Sugar Wharf Condos have 79 and 80-storey aA-designed residential towers to rise on the northeast quadrant of the LCBO Lands on Queens Quay Boulevard East in Toronto's Lower Yonge Precinct Area.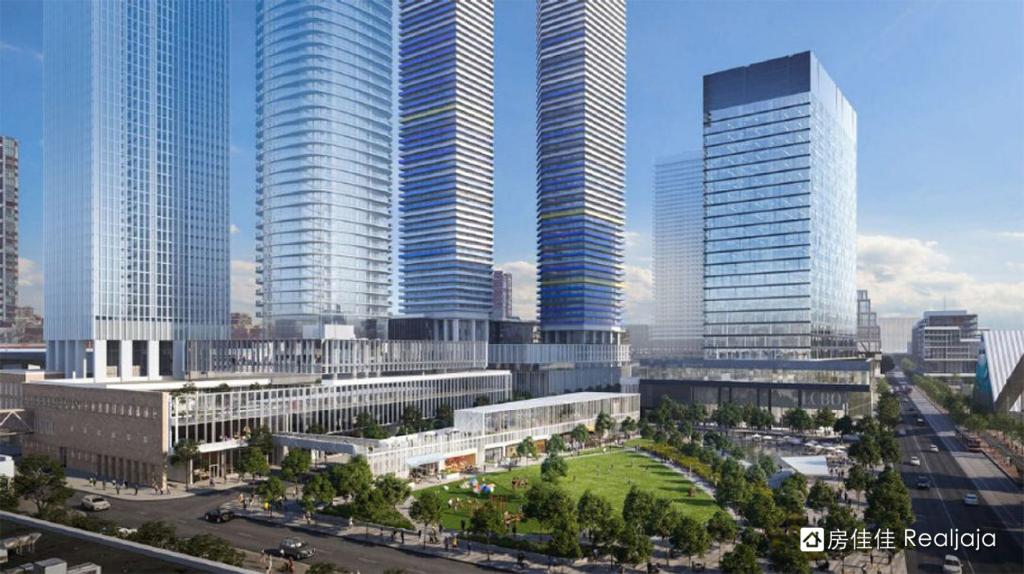 Sugar Wharf Location Highlights:
• Direct Connection the extension PATH
• walking distance to the Union Station and Subway, Walking Score of 95 out of 100, Transit score of 100 out of 100
• Amazing location with amazing lake view
• Step to shops, dining, and Entertainment
• Short Drive to Gardiner Expy
• Nearby parks including Sugar Beach, Berczy Park, St James Park and Sculpture Gardens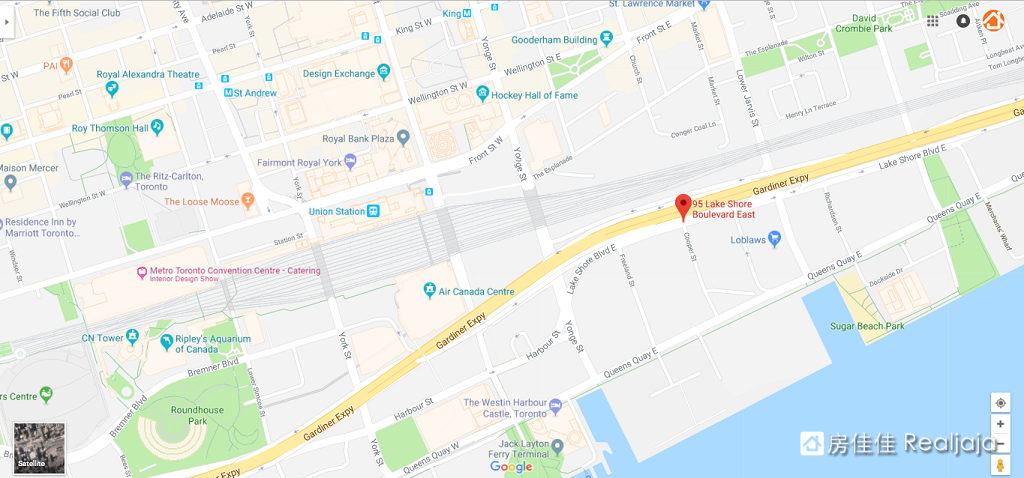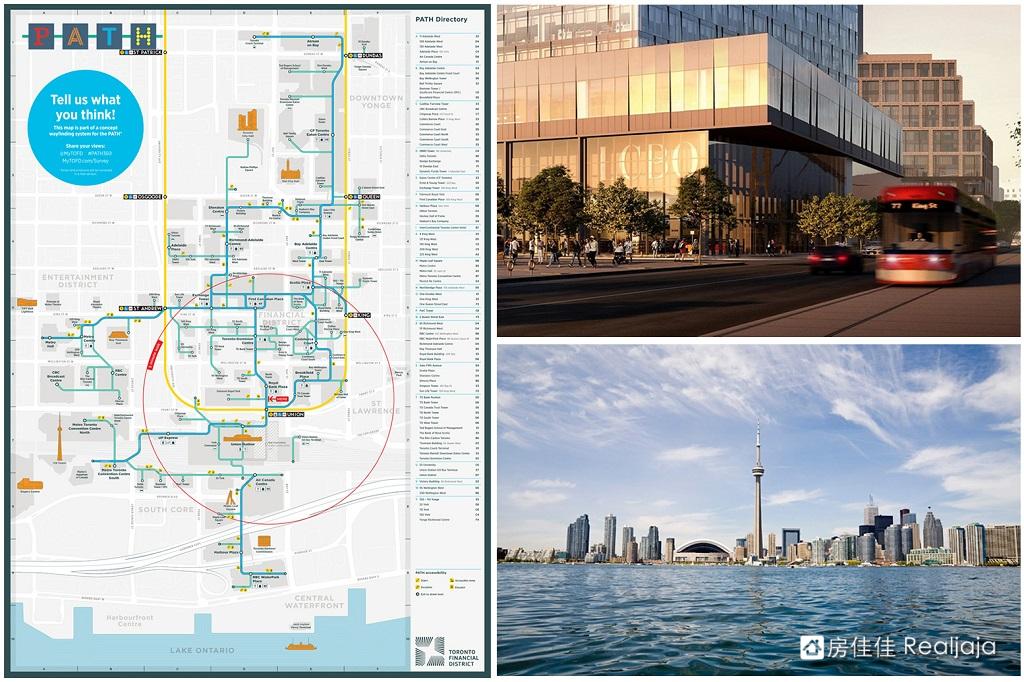 Sugar Wharf Complex
Sugar Wharf Condominiums feature five mix-use towers, primarily residential and retail use. Once complete, Sugar Wharf Condominiums expect to provide employment space for up to 4,500 people and accommodating a residential population up to 8,000 people. Accompanied by Sugar Wharf Condominiums, there will be a new LCBO headquarters, a 2-acre public park with a low-rise retail building along its north side, and a public school.
Sugar Wharf Condos have proposed 1,927 residential units. Suites range from bachelor, one-bedroom, 2-bedroom to 3-bedroom units. To meet populr market demands, Sugar Wharf condos offer a large collection of one-bedroom suites with 1,078 units avaible. It also offers a numerous 2 and 3-bedrrom units to accommodate families along the waterfront neighbourhood.
Residents of Sugar Wharf Condos would be served by a four-level underground parking garage containing 478 parking spaces, including 416 spaces for residents and 62 for visitors. In addition, 1,971 bicycle parking spaces would be provided, creating what could very well be one of the largest bicycle parking facilities in the city.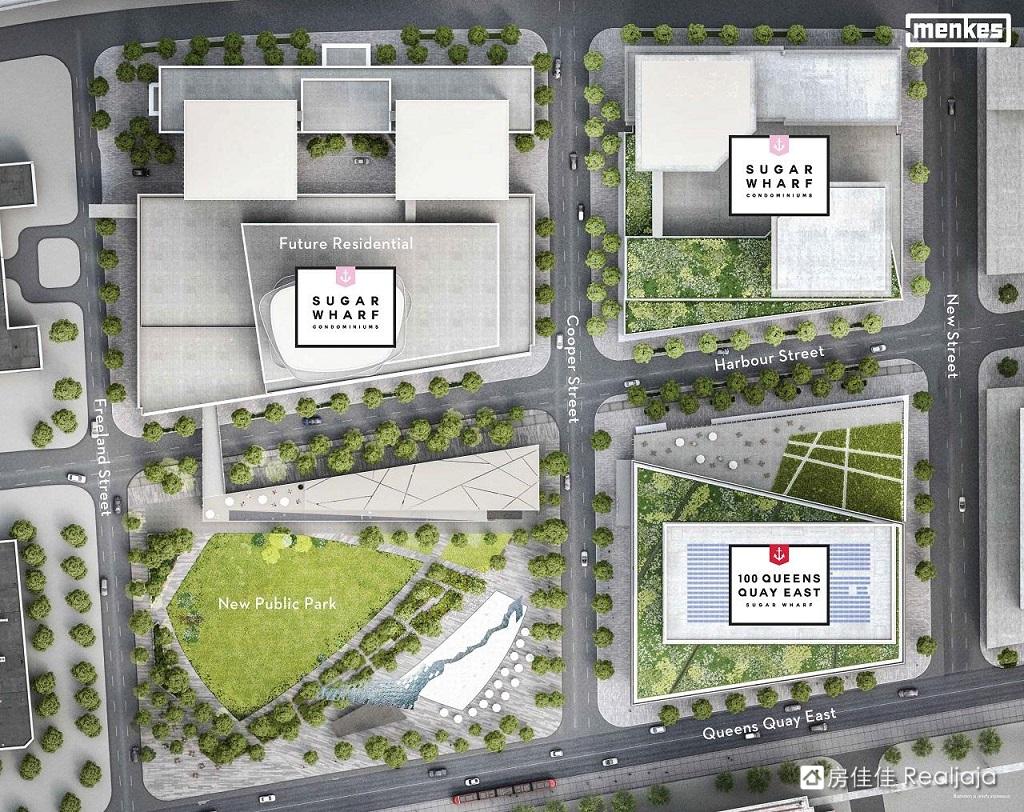 Developer
Menkes has a team of 45 architects, designers and technologists providing the full spectrum of services, applied to a scope of practice that ranges from academic and institutional buildings to large-scale mixed-use developments: condominiums and affordable housing, classrooms and research labs, private courtyards and urban streetscapes. Projects are located all over Canada, the United States, and Europe.