Project Informtion
【Project Name】 357 King West Condos
【 Developer 】 Great Gulf
【 Building Type 】 Condo
【 Storeys 】 42
【 Number of Buildings】 1
【 Number of units 】 324
【 Location 】 357 King St West, Toronto
【 Completion date】2022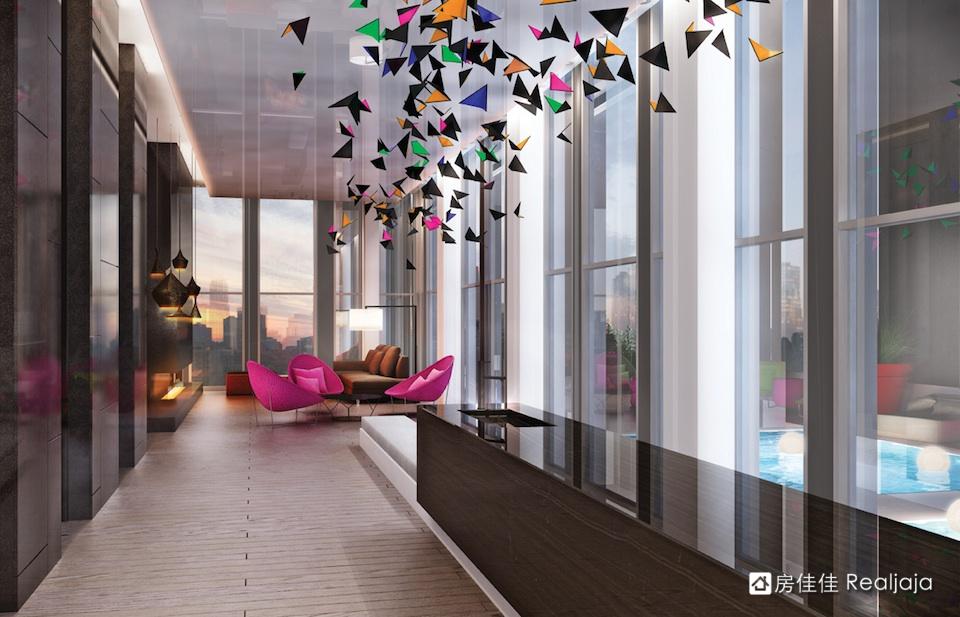 Developed by Great Gulf, 357 King West Condos is a new condo development currently in preconstruction at 357 King Street West, Toronto. Rising 42-storeys at the corner of King Street West and Blue Jays Way in the heart of the Entertainment District.
357 King West is a picture of elegance. Artfully designed to accommodate the essentials of modern city living, its slender form complements the downtown space in which it sits. The building's glass façade reflects the vibrancy of the surrounding neighborhood. As King Street evolves, it classic design will stand the test of time.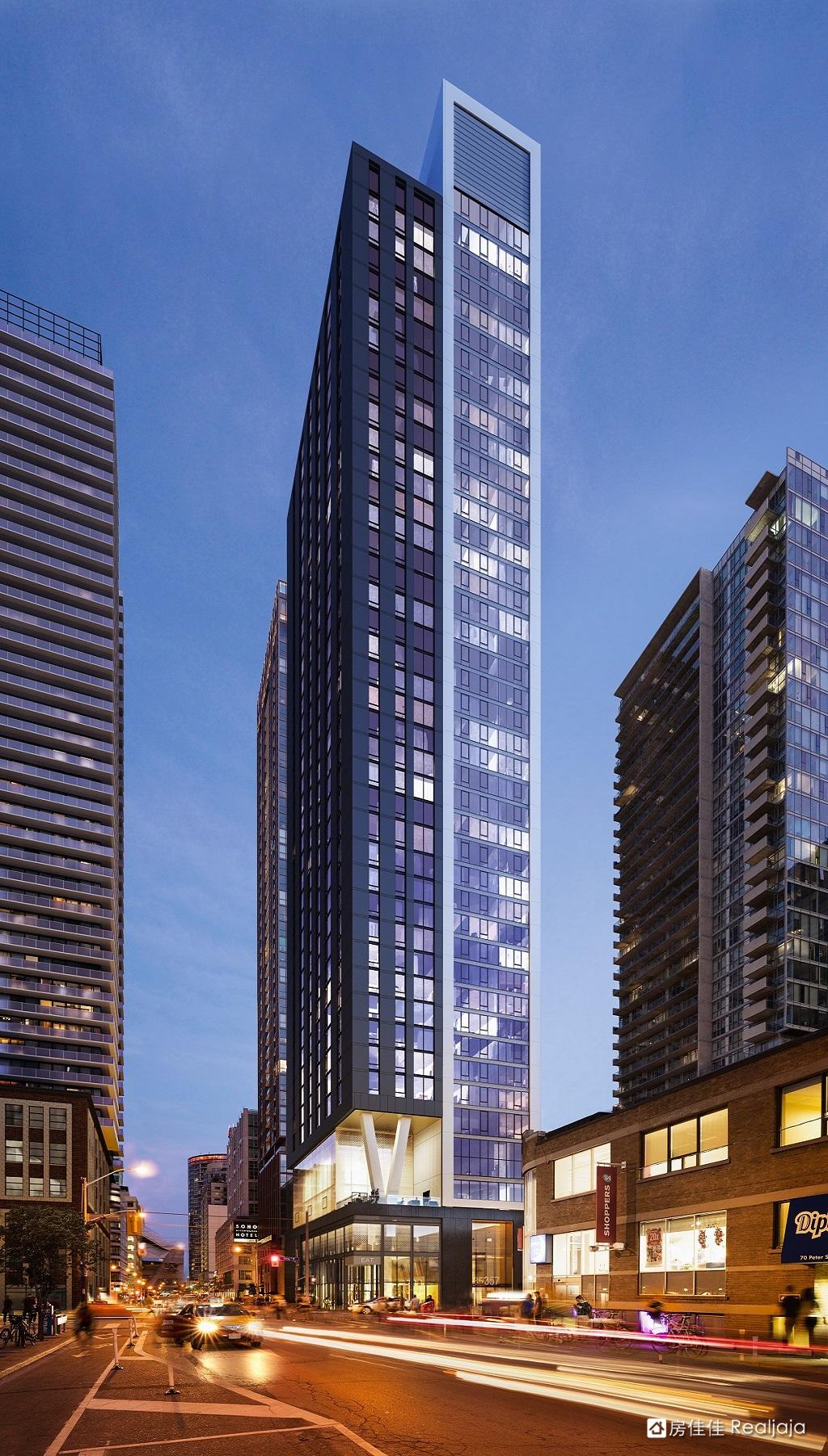 Neighbourhood
The Toronto Entertainment District is an area in Downtown Toronto, Ontario, Canada. It is concentrated around King Street West between University Avenue and Spadina Avenue. King Street. The name stays it all. Lined with restaurants and cafes, world-class theatres and art galleries, it is the lifeline of the entertainment district.
357 King West is home to theatres and performing arts centres, Toronto's four major-league sports teams and an array of cultural and family attractions.
The lively Entertainment District lives up to its name with everything from buzzy clubs to sports at Air Canada Centre and Rogers Centre. Families head to underwater tunnels at Ripley's Aquarium of Canada and the iconic CN Tower, with its citywide views at the top.
The area also hosts musicals at Princess of Wales Theatre, concerts at Roy Thomson Hall and the Toronto International Film Festival at TIFF Bell Lightbox.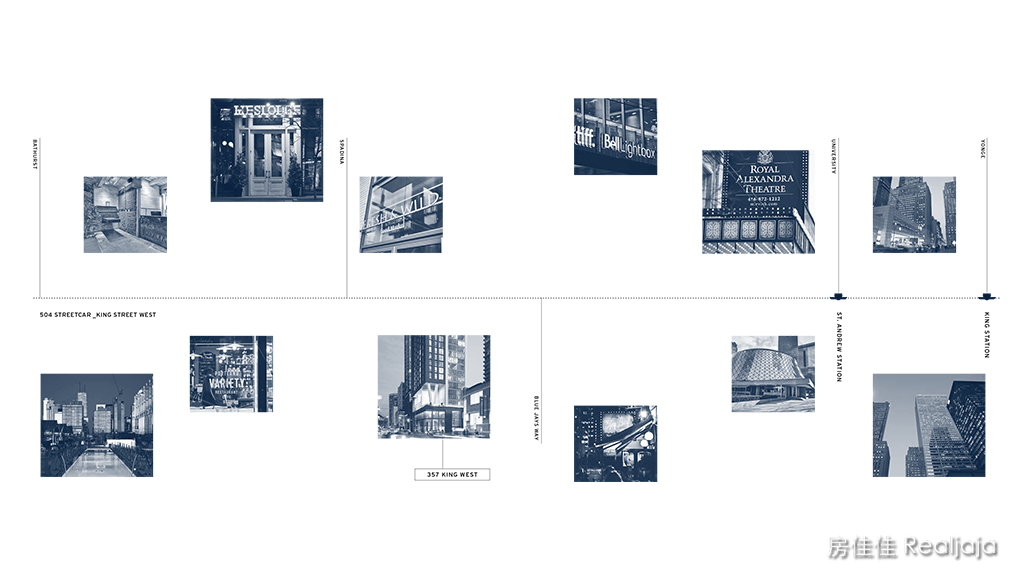 Prime Location
357 KING WEST has a WalkScore of 100/100, it is walkable EVERYWHERE. Even Billy Bishop Toronto City Airport is only 2.0 km or 25-minute walk away. It also has a TransitScore of 100/100: world class public transportation.
• Walking distance to St Andrew & Union TTC Subway Station
• Short 4 mins Walk to Toronto's Underground PATH
• Steps from the Rogers Centre, Roy Thompson Hall, Princess of Wales Theatre Art Gallery of Ontario and TIFF Bell Lightbox
• Short commute to University of Toronto and Ryerson University
• Close to shops, restaurants and schools
• Nearby parks include St. Patrick's Square, Clarence Square and Simcoe Park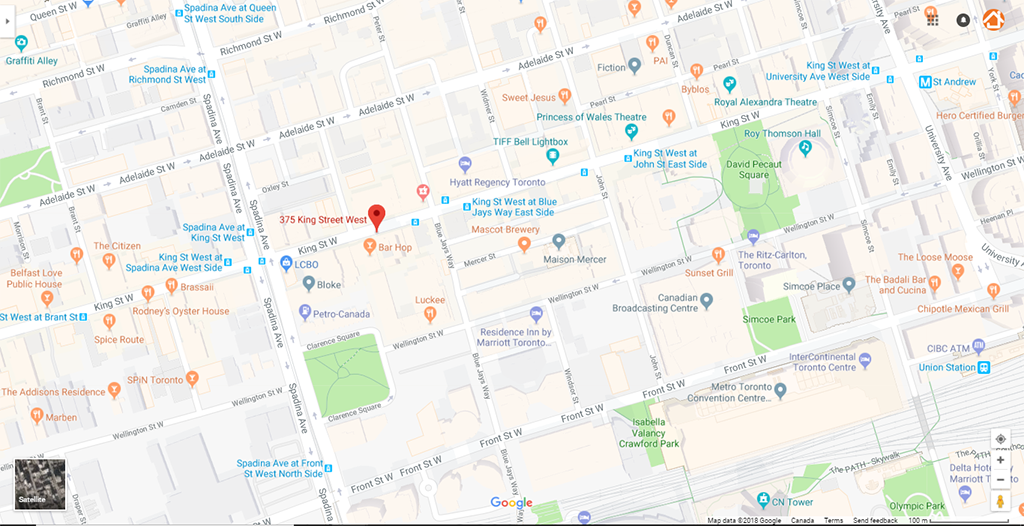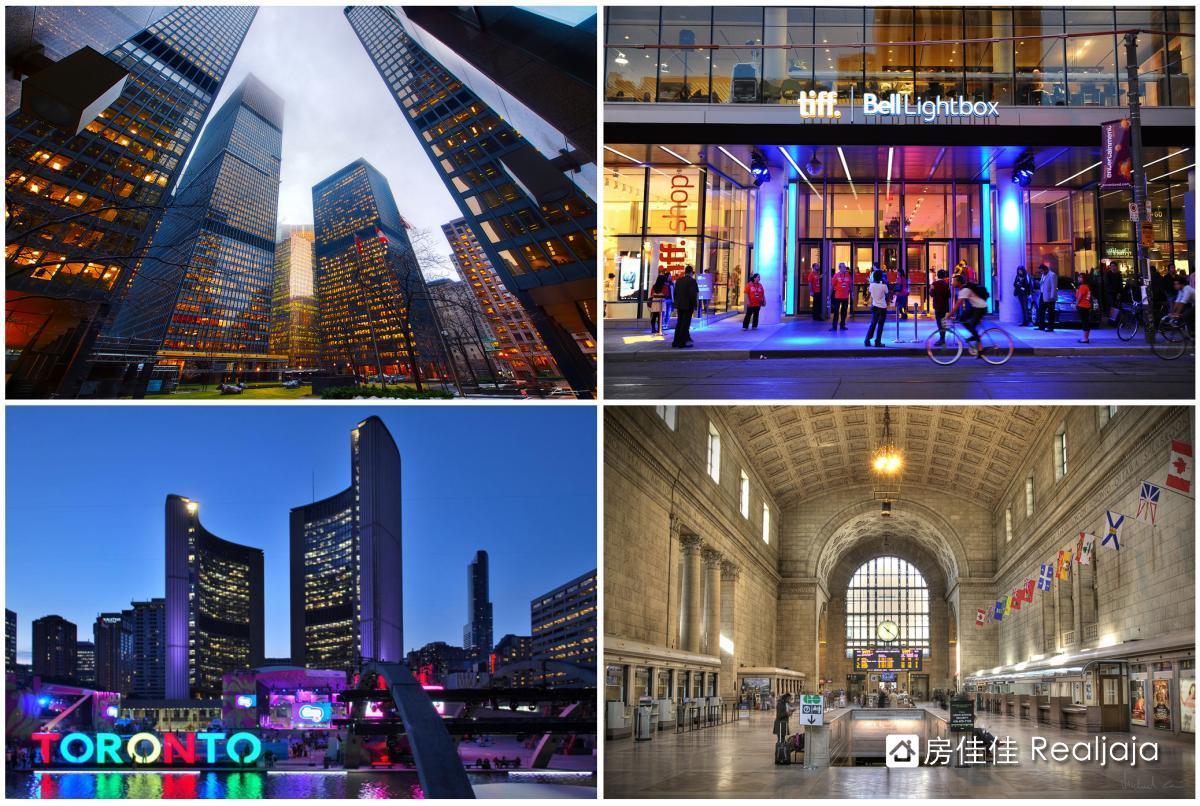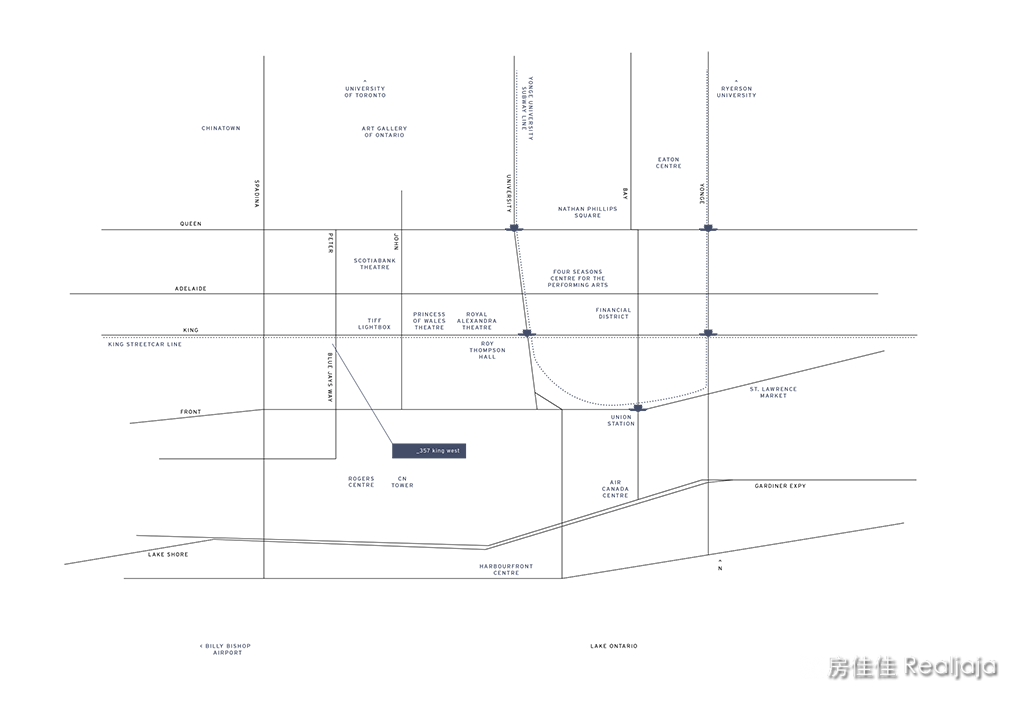 PLATINUM SERVICE
♦ FREE Furniture
We give free luxury furnitures for the whole suite
♦ Rental Guarantee
We guarantee the rentals upon closing ①
♦ Best Suite and Price
Platnium Sales with VVIP Pricing and Suites
Conditions Apply
① Select either Free Luxury Furniture or Guaranteed Rental, two promotions cannot be used at the same time.


Pictures shown above are for illustration purpose only
Floor Plan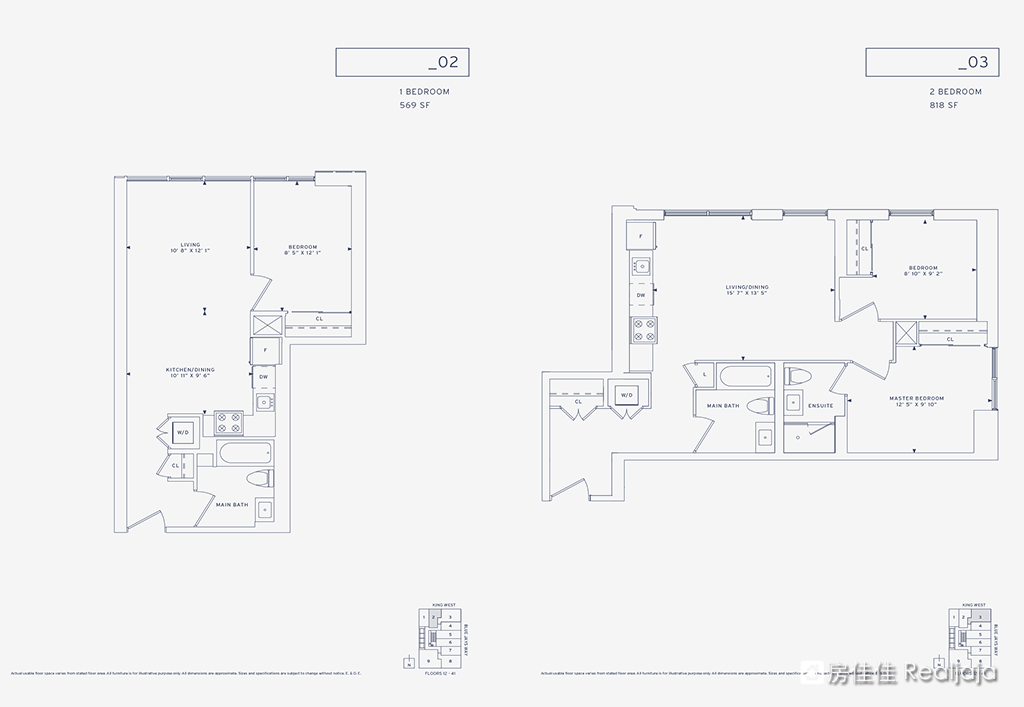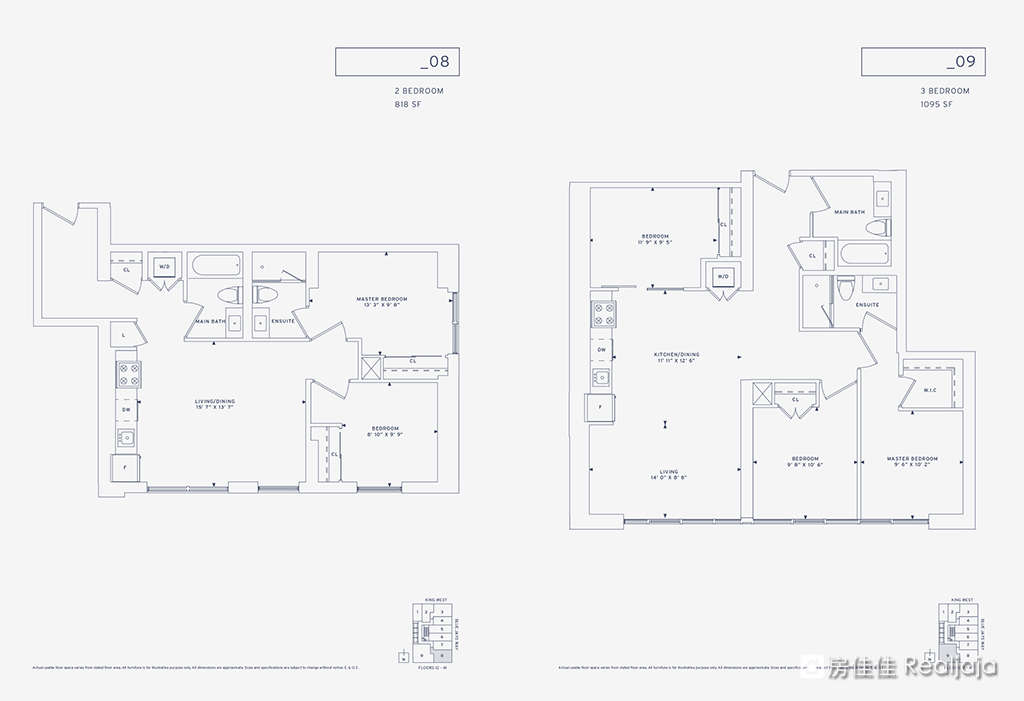 Developer
Great Gulf Homes has a highly successful track record of Residential, Commercial & mixed use developments. Great Gulf is instrumental in building communities not just in GTA but in the whole North America. Recent popular condo projects include 8 Cumber Land, Home Condos (Power+Adelaide), Number One Bloor Condos and Charlie Condos.
Great Gulf is committed to using the latest standards and technology in building construction and in energy efficiency bringing nothing short of best to its buyers. The company has received several accolades over the years including the recent nomination for 2017 BILD Awards for the Best Home Builder of the Year.

Gallery